Creating electronic documents
You can simply create a new APO document clicking File -> New document or using New document button. Also, you can use Ctrl + N hotkey - it is more easy and faster.
For adding your scanned images, simply drag-n-drop it to APO main window. You can use Page -> Add pages or Add pages button. If you wish to delete selected page, use Page -> Delete page or Delete button.
You can see preview of all your added images in left panel and simply navigate it.
To save your electronic document click File -> Save document or use Save document button. Also you can use Ctrl + S hotkey. To magnify selected image, use magnify scale.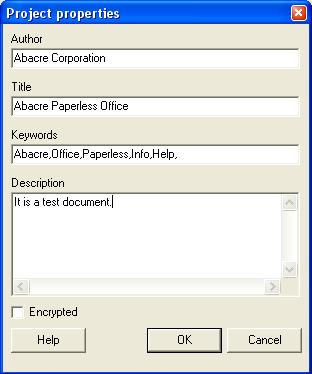 You can simply add a project properties such as Author, Title, Keywords, Description to customize your project.
See also:
Getting started | Adding document properties | Opening electronic documents