Email setting for Gmail
Gmail is currently used for options:
Option "Send Email on Close Order"
Option "Send Email on End of Day"
Gmail connection settings must be define as below. Where instead of username you should put your username on Gmail.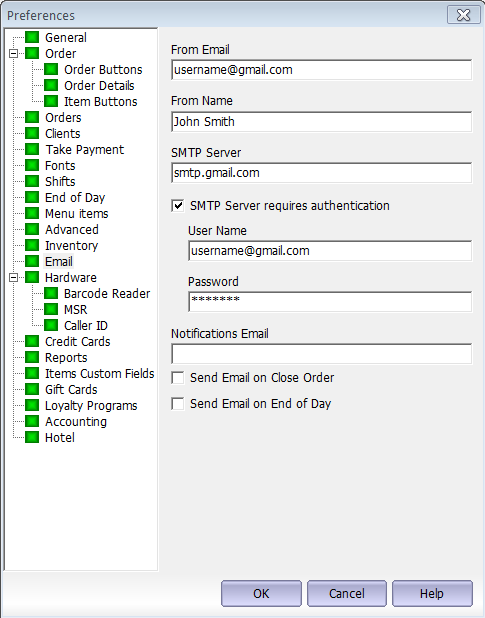 And you should turn on less secure apps on the link:
https://myaccount.google.com/lesssecureapps

Then you may try it.
For example, if you checked the option Send Email on Close Order then try to cloose order and then you should receive message: Critical security alert
from Google. You should receive it only once.
You should follow to Google link. And then answer "Yes, it was me".
After that Google will allow sending mails. For example, try again to close order.
See also: