Release of minor versions of Abacre Point of Sale products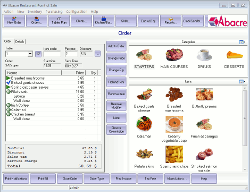 Released:
Abacre Restaurant Point of Sale v9.1
Abacre Retail Point of Sale v8.1
Abacre Hotel Management System v6.1
Abacre Cash Register v5.1
Abacre Inventory Management and Control v5.1
The list of changes:
* Feature: on menu View - Notes added many new actions on Notes:
Ctrl+N - create new note.
Ctrl+S - save note.
Ctrl+K - delete text until the end of line.
Ctrl+L - insert line separator.
Alt+D - insert current date.
Added menu Change Case with options: Upper Case, Lower Case, Capital Case.
Added a possibility to use links in Notes. For example if you have an article with name Apple. Then in another article you want to link to this article just put [Apple]. Thus [] braces maybe used to create links. After that you may navigate to the link by pressing Ctrl and then clicking on the link by mouse. To navigate back to the previous note you may right-click on the note's body and select Back action.
Read more: http://www.pointofsale.abacre.net/notes
* Improvement: On invoices the items are displayed in the same order as
on New Order window. Before this version the items were sorted by
category and then by items order.
* Improvement: cursor is changed into hour glass during database
upgrading from older versions.
* Bug fixed: tax calculation for orders with erroneously entered table
codes was omitted (orders were created without taxes).