Release of minor versions of Abacre Point of Sale products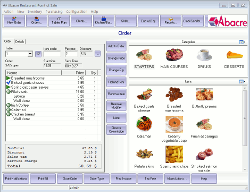 Released:
Abacre Restaurant Point of Sale v8.14
Abacre Retail Point of Sale v7.14
Abacre Hotel Management System v5.14
Abacre Cash Register v4.14
Abacre Inventory Management and Control v4.14
The list of changes:
* Feature: added new option: Print Invoice after Close Order. This option is located on menu Configuration - Preferences - Order. With this option invoice printing window will be automatically opened after closing an order. Note: it's still possible, for example, to hide invoice button by unchecking Show Invoice Button option while still using Print Invoice after Close Order option to automatically print invoices.
* Bug fixed: error message could be shown on Security Roles window after log out and login again.