Release of minor versions of classical Abacre Point of Sale products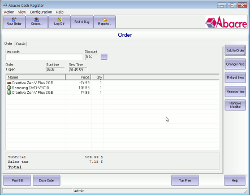 Released:
Abacre Restaurant Point of Sale v11.5
Abacre Retail Point of Sale v10.5
Abacre Hotel Management System v8.5
Abacre Cash Register v7.5
Abacre Inventory Management and Control v7.5
The list of changes:
* Feature: on Physical Inventory added "Print All Visible Columns" mode for printing the report.
* Bug fixed: orders window could not be refreshed when using software on several computers in network.
* Bug fixed: error message was shown when double-clicking on empty note on Notes window.
For Abacre Hotel Management System:
* Feature: implemented new Folio List report.