Loading your photos
Click File -> Open ( or you can simply use Ctrl + O hotkey ) then choose your digital photo from the list. It can be GIF (*.gif), JPEG (*.jpg, *.jpeg) or Bitmap (*.bmp) format.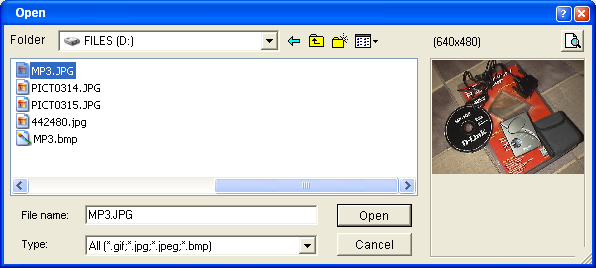 Chosen photo will appear in the top of main window. It is a source photo.
You can magnify or reduce your view using various methods. You may magnify or reduce a size of the source photo by clicking on size scale

You can preview chosen photo by clicking Peview button.

Note: Also, you can simply use keyboard hotkey combination Ctrl+O to load your images!