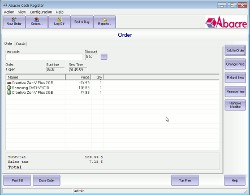 * Feature: added new option: "Last 6 digits of barcode have price instead of qty" located on menu Configuration - Preferences - Barcode Reader.
* Feature: it's possible now to scan classical 13 digits EAN-13 barcodes with scanners connected without OPOS drivers.
* Improvement: implemented new Authorize.net communication protocol for credit cards processing.
* Feature: added new security role: "Disable Clients editing". With this option it's possible to forbid editing clients information on Clients window and add/deleting clients.
* Bug fixed: incorrectly quantities could be shown in sales by menu item, sales by categories, journal, sales by hostesses, sales by hostess details, sales of items by client reports. The quantities were correctly recorded in databases. But the quantities could be shown wrong when counting returned items. Returned items will have negative quantities in the reports.