Importing AVI file as a sequence of frames
| | |
| --- | --- |
| Choose File->Import AVI. | |
The 'Import AVI file' dialog window appears on the screen, prompting you for the name of the file to be added as a sequence of frames.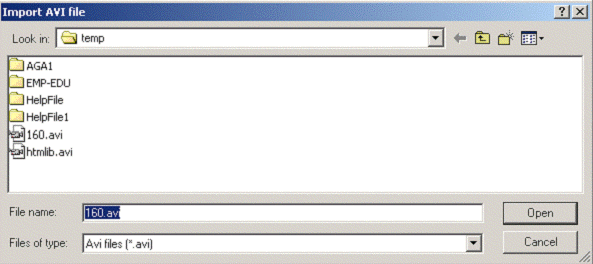 When you select the file and click the 'Open' button, the process of importing the frames starts. Note that it may take a while if you select a big .avi file.
During the importing session, the following message box is shown:
As soon as the importing is done, a sequence of new frames is inserted in your animated image. The 'Frames' area displays all the images of the added frames. The 'Preview' window displays the animation of all frames added to the working file. The status bar at the bottom shows the total size of the animated GIF and a number of frames in it.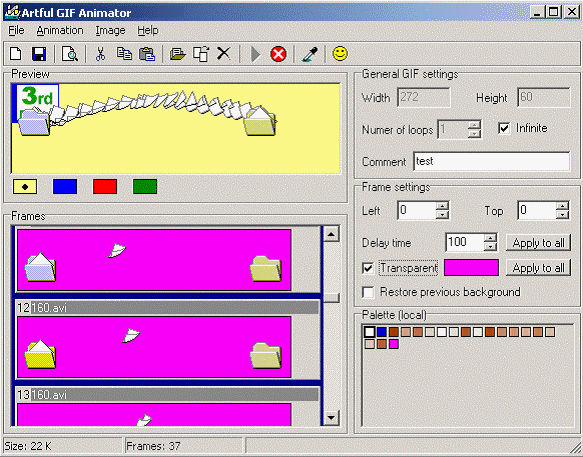 Now you can change the settings of each individual frame or the whole animated GIF using the corresponding controls in the 'General GIF settings', 'Frame settings' and 'Palette' areas.
After you finished with the settings and checked the animated GIF both in the AGA 'Preview' area and default browser, you may save it using the 'Save'

button.